YOUR SEARCH: Dubois
filter results by:
SEARCH: displaying 1-2 of 2
1

Luxury sailing yacht 'Drumbeat' (ex Salperton) was designed by the renowned Dubois Naval Architects and built by Alloy Yachts. At 174' 'Drumbeat' is one of the largest pleasure craft ever built in New Zealand and one of the most magnificent luxury ...
more
Dubois
>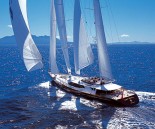 NO LONGER FOR CHARTER
Luxury sailing yacht TENAZ (ex S/Y Desirade 4 and Mamamouchi) was designed by the famous Dubois team for supreme seaworthiness, speed under sail, elegant lines and comfort at sea. All of these objectives were achieved ...
more
Dubois
>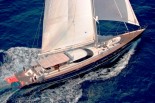 SEARCH: displaying 1-2 of 2
1