YOUR SEARCH: Farr
filter results by:
SEARCH: displaying 1-2 of 2
1

The Beneteau 57 sailing yacht is designed to move fast, safely and in utmost comfort. The Bénéteau 57 is another brilliant design by Farr Yacht Design.
The yacht's running rig, leading back to the cockpit, allows excellent sail control - ...
more
Farr
>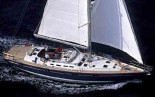 Beneteau First 47.7 Racer / Cruiser Sailing Yacht. The First 47.7 follows the footsteps of the highly successful First 40.7 with interior styling of the exemplary First 45f5, but also adds many new and advanced features.
She is designed ...
more
Farr
>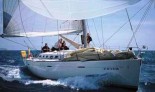 SEARCH: displaying 1-2 of 2
1