YOUR SEARCH:
filter results by:
SEARCH: displaying 61-65 of 65

M/Y T6 is a large luxury explorer motor yacht built to highest standards by Flyghtship in New Zealand with exterior design by Peter Beeldsnijder.
T6 has been created for serious offshore adventure and offers the requisite sea-keeping ...
more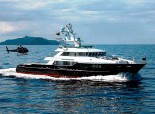 DOLCE FAR NIENTE's ice-strengthened hull and superior sea keeping qualities combine
to produce a totally unique and versatile luxury yacht that can safely travel the entire globe.
This extraordinary adventure yacht has undergone a complete ...
more
motor yacht
>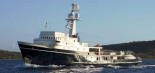 Expedition M/Y "Northern Sun"
WALK THROUGH SYNOPSIS
Northern Sun has been transformed from a fisheries research vessel into a luxurious long range expedition yacht. She was taken back to bare steel inside and out and completely ...
more
motor yacht
>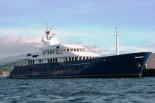 Abeking & Rasmussen, a famous German shipyard located on the banks of the river Weser, launched its largest superyacht ever M/Y EMINENCE with a 257 ft. (78,43 m) length over all and a beam of 40,7 ft. (12,40 m). The luxury yacht's exterior as well as ...
more
Abeking & Rasmussen
>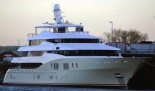 Luxury yacht Excellence III is a 57m / 187' motor yacht which was built by Abeking & Rasmussen yachts in Germany in 2001. The yacht boasts an interior which utilizes a luxurious blend of mahogany woodwork which has been complemented expertly by some ...
more
Abeking & Rasmussen
>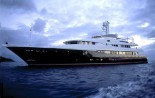 SEARCH: displaying 61-65 of 65