YOUR SEARCH:
filter results by:
SEARCH: displaying 61-65 of 65

Luxury sailing yacht Victoria of Strathearn was built by Alloy Yachts of New Zealand. She is a 40m (130 ft) ketch and was beautifully designed by naval architects Langan Design Associates and expertly built in 2001 by Alloy yachts.
She ...
more
Alloy Yachts
>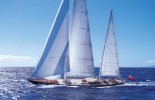 Luxury yacht Excellence III is a 57m / 187' motor yacht which was built by Abeking & Rasmussen yachts in Germany in 2001. The yacht boasts an interior which utilizes a luxurious blend of mahogany woodwork which has been complemented expertly by some ...
more
Abeking & Rasmussen
>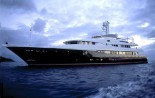 DOLCE FAR NIENTE's ice-strengthened hull and superior sea keeping qualities combine
to produce a totally unique and versatile luxury yacht that can safely travel the entire globe.
This extraordinary adventure yacht has undergone a complete ...
more
motor yacht
>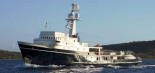 Expedition M/Y "Northern Sun"
WALK THROUGH SYNOPSIS
Northern Sun has been transformed from a fisheries research vessel into a luxurious long range expedition yacht. She was taken back to bare steel inside and out and completely ...
more
motor yacht
>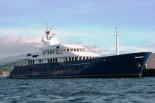 Abeking & Rasmussen, a famous German shipyard located on the banks of the river Weser, launched its largest superyacht ever M/Y EMINENCE with a 257 ft. (78,43 m) length over all and a beam of 40,7 ft. (12,40 m). The luxury yacht's exterior as well as ...
more
Abeking & Rasmussen
>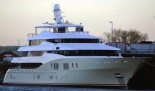 SEARCH: displaying 61-65 of 65