YOUR SEARCH: Palmer Johnson
filter results by:
SEARCH: displaying 1-4 of 4
1

Putty VI is an axplorer yacht built by Palmer Johnson in 1996 and is one of Vripacks most famous designs.
Since her lauch Putty VI has proven her worth having voyaged almost 200,000 trouble free miles including the honor of being the first ...
more
Palmer Johnson
>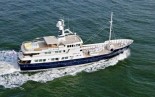 HOKULANI is a new Palmer Johnson 150' (45m) motor yacht as designed by Nuvolari & Lenard. Nuvolari & Lenard and Palmer Johnsons' stunning new 150' Sport Yacht is turning heads wherever she goes.
The Palmer Johnson 150' has a fly bridge ...
more
Palmer Johnson
>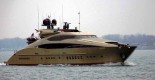 Luxury yacht Hush is a eye caching and elegant 2005 Palmer Johnson motor yacht which has been specifically designed with superb guest entertaining areas. Her sporty contemporary design is sophisticated and striking as well as comfortable and ...
more
Palmer Johnson
>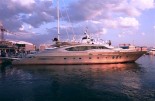 Luxury yacht MUSE is the second build in a series of four from Palmer Johnson 123s and offers first-class yacht charter experiences in the Caribbean and New England. MUSE's sleek exterior is complimented by an interior by Nuvolari Lennard that uses ...
more
Palmer Johnson
>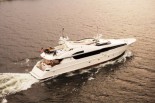 SEARCH: displaying 1-4 of 4
1