YOUR SEARCH:
filter results by:

Luxury yacht Hush is a eye caching and elegant 2005 Palmer Johnson motor yacht which has been specifically designed with superb guest entertaining areas. Her sporty contemporary design is sophisticated and striking as well as comfortable and ...
more
Palmer Johnson
>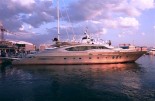 Luxury yacht MUSE is the second build in a series of four from Palmer Johnson 123s and offers first-class yacht charter experiences in the Caribbean and New England. MUSE's sleek exterior is complimented by an interior by Nuvolari Lennard that uses ...
more
Palmer Johnson
>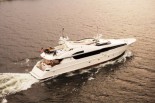 The 2007 LEOPARD 3 racing sailing yacht is a new concept for a 100ft super maxi from Farr Yacht Design. LEOPARD meets the demanding requirements of a luxury yacht capable of charter, a passage record breaker and a race winning super maxi.
more
Farr
>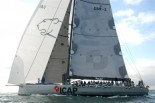 MERCURY OJ is a fantastic 2006 Azimut 85 which luxury motor yacht. This Azimut offers contemporary design, breathtaking beauty, and a range of amenities to delight and entertain even the most critical user. Azimut's latest masterpiece motor yacht the ...
more
Azimut
>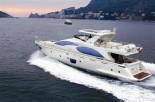 The Tiketitan 88ft is the third wave of the "Wally revolution", and was built on spec to test new ideas and solutions, following the Wally philosophy of trying everything out on the company's own products before applying them to a client's project.
more
Wally
>